Pennsylvania Ballet undergoes huge shakeup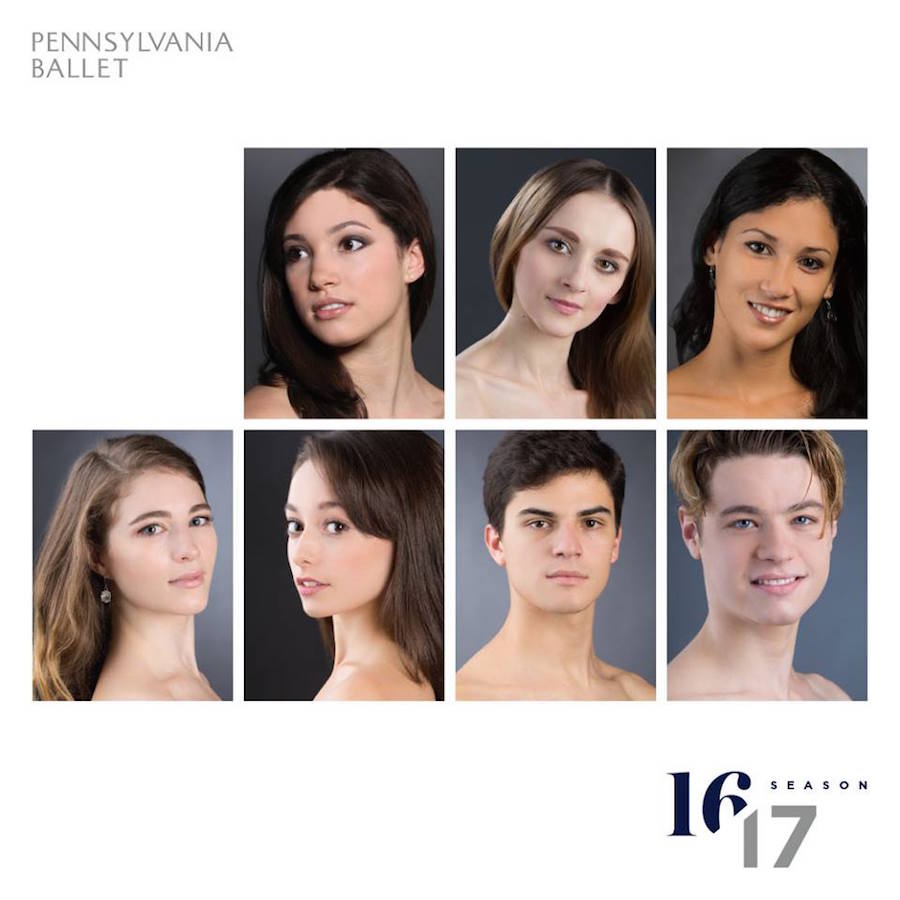 Pennsylvania Ballet, a renowned 53-year-old dance company with Balanchine roots, is undergoing a major transition for the start of its 2016-17 Season. The company announced earlier this year that nearly 40 percent of its dancers would be replaced for the new season – an unprecedented shift in the fabric of the ensemble.
Now, 17 dancers from around the world have joined the company, three of whom came from Pennsylvania Ballet II. Plus, seven dancers have been promoted and Artistic Director Angel Corella's contract has officially been extended through the 2021-2022 season.
"Over the past two seasons Angel has worked to raise the level and broaden the scope of programming for Pennsylvania Ballet, efforts that have proven to be a success with Philadelphia audiences," said David Hoffman, Chair of Pennsylvania Ballet's Board of Trustees. "Angel's artistic vision for Pennsylvania Ballet has revitalized the company, engaged new audiences as well as longtime patrons, and demonstrated why everyone should love Pennsylvania Ballet."
The new dancers this season include Sterling Baca (formerly of American Ballet Theatre) and Sara Michelle Murawski (previously with Slovak National Ballet as a soloist) as principal dancers. Dayesi Torriente joined as a soloist; Aleksey Babayev, Adrianna de Svastich, Dominic Ballard, Albert Gordon, Yuka Iseda, Nayara Lopes, So Jung Shin and Jack Thomas became members of the Corps de Ballet; and Nardia Boodoo, Therese Davis and Alexandra Heier join former Pennsylvania Ballet II dancers Jacqueline Callahan, Emily Davis and Siobhan Howley as apprentices.
"I am very excited to introduce our new dancers, who are all technically and stylistically diverse and extremely talented," said Corella. "They have been drawn to Pennsylvania Ballet from across the nation and around the world because of their desire to work with the extraordinary dancers of this company and our world-renowned artistic team."
Seven Pennsylvania Ballet dancers were also promoted. The dancers are: Lillian DiPiazza, Oksana Maslova and Mayara Pineiro to principal dancer; Aaron Anker, Marjorie Feiring, Kathryn Manger and Peter Weil to Corps de Ballet.
This rate of change and turn over is highly unusual for a ballet company, especially of Pennsylvania Ballet's stature. Of the 43-dancer ensemble, 12 were let go and five decided to leave on their own after the 2015-16 Season – leading to all the new hires.
Of the dancers who were let go, some were forced into an early retirement, such as longtime Principal Francis Veyette, at 35 years old. According to Pilly.com, "The reasons Corella gave that contracts were not renewed included: Dancers were not chosen by choreographers for new ballets; dancers were able to dance only certain styles; dancers had trouble adjusting to the new leadership; dancers were of a height that made partnering a challenge."
The 2016-17 Season also introduces a new performance schedule, running from October 2016 until May 2017. This new schedule creates a Fall and a Spring series packed with three full-length story ballets, three world premieres and three company premieres. It officially opens on October 13–23 with Ben Stevenson's Cinderella. Three weeks later, Revolution, a triple bill featuring the George Balanchine classic Square Dance, David Dawson's The Third Light and a world premiere by Philadelphia-based choreographer Brian Sanders, will run November 11–13.
"I'm looking forward to showcasing the diverse talent of our dancers to Philadelphia audiences," Corella stated. "This season we will thrill audiences with Balanchine, full-length ballets, and new and modern works never before performed."
For more information on Pennsylvania Ballet, visit http://paballet.org.
Image: The dancers who were promoted: Principals Lillian DiPiazza, Oksana Maslova and Mayara Pineiro, and Company Members Marjorie Feiring, Kathryn Manger, Aaron Anker and Peter Weil. Image courtesy of Pennsylvania Ballet.
---