Body Wrappers/Angelo Luzio BACK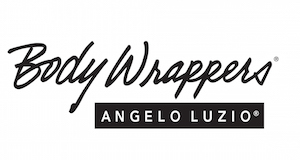 Body Wrappers/Angelo Luzio has been an American manufacturer since 1981 of dance apparel, totalSTRETCH Tights® and Angelo Luzio® shoes. Body Wrappers has Tiler Peck, Principal with New York City Ballet, as it's spokesperson and designer of Tiler Peck Designs™ for Premiere. Designed by a dancer for a dancer, Tiler's designs are unique and beautiful, and perfect for class, rehearsal auditions and performance because they move well with the body and won't ride up in the back. Body Wrappers makes additional apparel for ballet, jazz, modern, lyrical, hip hop, tap, team, liturgical, performance wear for competition and recital as well as dancewear for men and boys.
Body Wrappers makes 23 styles of total STRETCH TIGHTS™
BEST SELLER:
Style A/C45
Traditional Convertible Mesh BackSeam Tight
91% Tactel, 9% LYCRA®
Ballet Pink, Black, Theatrical Pink
Adults:S, M, L, Tall
Girls: 4-6, 6X-7, 8-10, 12-14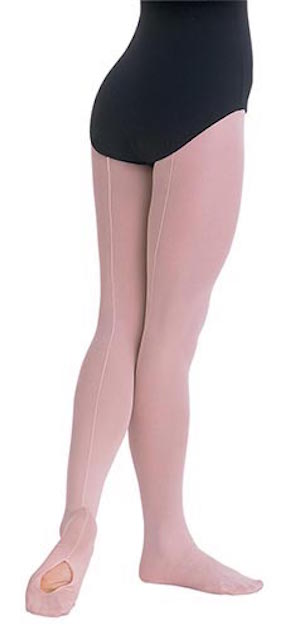 BEST SELLER:
totalSTRETCH™ Canvas Pleated Half Sole Slipper
Right and left curved construction, machine washable, anitmicrobial, moisture wicking, stretch canvas with inside & outside sure-grip suede leather soles, freedom pleats for easy pointe-to-flex movement.
Style 620A/C has silicone backed elastic straps with one adjustable slider
Jazzy Tan
Adults 3-11M whole sizes only
Child 10-2M whole sizes only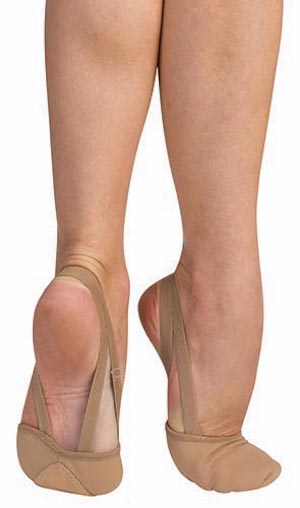 Contact
Body Wrappers
65 West 36th Street, 5th floor
New York, NY 10018
Tel: 212-279-3492