Danzia.com BACK

Danzia.com is a one stop shop for all your dancewear and accessory needs! With over 100 brands and counting, we are sure to have what you're looking for plus more! Our focus has always been to provide our customers with the best quality and brands, at the most affordable prices. Since 2011, Danzia has grown to become one of the top 3 online dancewear retailers in the U.S.! With weekly deals, free shipping and free returns and dedicated customer service, we make all our moves with our customers in mind.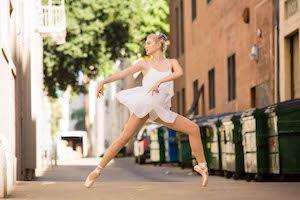 Danzia's Teacher Program
Calling all Dance Teachers and Studio Owners! We invite you to join Danzia's Teacher Program! Created to show our endless appreciation for all that you do in the dance community, our Teacher Program extends amazing offers just for you. Enjoy an on-going 15% discount code, along with incredible teacher exclusive prices on 100's of select styles! You can even manage your preferred dress code and class wear using Danzia Class Suite. By applying your Teacher ID at checkout, students and their parents will receive a special 15% discount as well! Only two simple steps and you can start to benefit from this and more!


Feel free to contact us any time at programs@danzia.com, to discuss your further approval.
Pointe Shoe Loyalty Program
For Ballet dancers, we have a brand new Pointe Shoe Loyalty Program providing a 12% -18% discount on every pair of pointe shoe you buy! No coupon required. Also, once you accumulate reward points with danzia.com you can use your points towards your pointe shoes for additional discounts! What are you waiting for? It's easy to start! Simply register an account on Danzia.com and the discounts will automatically apply when you place your order! Don't let the cost of replacements hold you back, Purchase stress-free with Danzia and be free to dance your "soles" out!


Feel free to contact us any time at support@danzia.com, to discuss how you can save today!
Contact
(888) 857-9118
support@danzia.com