Mode Dion BACK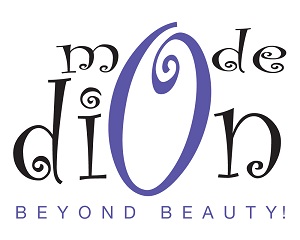 Mode Dion Cosmetics & Training was created 30 years ago by Christine Dion, a National Makeup Artist, Speaker, Columnist and Author well known in the Dance Industry. Mode Dion Cosmetics Collection is custom designed for the special needs of performers both on stage and on camera. Mode Dion Cosmetics are featured on all of Christine Dion's models/Starlets in her publications, workshops, monthly newsletter, youtube channel, in her book "High Performance Beauty" and her numerous beauty columns, including her column in Dance Informa.

Here are a few of Mode Dion's best selling products:

Professional Dancers Kit has every color needed to enhance features. 5 Color Pro Pallet Matte Eye Shadow Compact with two defining eye shades (cool & warm) for versatility and a dramatic black shade all of which can double as wet/dry liners for a longer last. A soft balancing warm shade for the bone to balance features along with a highlighting shade for under brow and onto eye lid. White Pencil to widen eye corners, Shimmer Pot to add sparkle to center of lid, brow arch and cheek bones for stage, Sienna Lip Liner to define lips, Stage Red lipstick (drama) or Rhubarb lipstick (soft/sheer) and Stage Red cheek color for the perfect flush.
http://modedion.com/shop/index.php?main_page=product_info&cPath=1&products_id=1



Pro Makeup Artist Brush Kit with Satin foldout Bag
7 Top quality Sable and Pony hair brushes in a large fold out satin envelope with extra storage places for adding brushes to your collection. Brushes are: large face powder, medium cheek/contour, angle eye definer, round eye balance, flat wide eye highlight, synthetic eye liner and periscope designed lip brush.
http://modedion.com/shop/index.php?main_page=product_info&cPath=6&products_id=78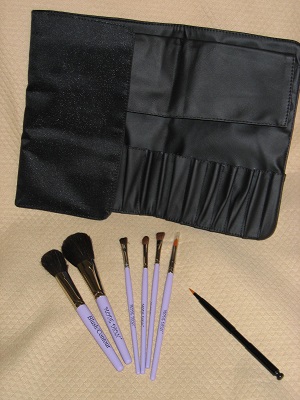 Flawless Skin Oil-Free Foundation, Concealer and Translucent Powder with Foundation Brush
Create flawless, polished skin with Mode Dion's exclusive oil-free formula foundation applied to perfection with a professional foundation brush. Golden toned Concealer removes under eye shadows then set skin with translucent powder to keep looks fresh for hours .
http://modedion.com/shop/index.php?main_page=product_info&cPath=1&products_id=34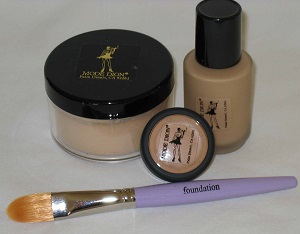 Glitter Glitz Kit
Add sparkle and drama with Mode Dion's custom cut stage glitter. Choose between Gold, Silver or White Crystalina and use Diva Glue to hold your glitz in place for hours. No roaming glitter just glamor. Spray hair, costume and body with our World Famous Cosmic Spray. Gold and silver glitter combined together to go with every costume change, hair and skin tone. 100 sprays in every can! Perspiration resistant!
http://modedion.com/shop/index.php?main_page=product_info&cPath=1&products_id=35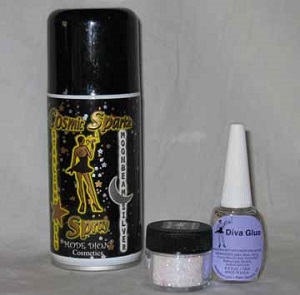 Professional Performers Makeup Workshop
Have Christine Dion come to you! Book your in studio workshop today and be a part of Mode Dion's National Tour. Christine Dion will come to you and present a workshop that not only empowers performers to look their best and feel more confident but creates an overall more uniform presentation for your studio. Classes start as low as $25.00 per family! No financial risk to the studio. This entertaining and educational workshop will benefit performers for years to come. Allow two months to schedule. Call today!

Visit http://modedion.com/directors-educators/classes/ to see all of the professional product collection, training videos, articles, how to tips and more.

Mode Dion
Youtube Channel: "Mode Dion's Make-up University"
Facebook & Twitter: Mode Dion
PO Box 1123
Palm Desert, CA 92261
(760) 837 9433
www.modedion.com