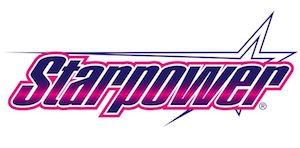 Starpower offers a professional, exciting, energetic, and unique competitive setting for our dancers. With thousands in star dollars awarded, scholarships, performance opportunities, amazing faculty, and innovative scoring system, Starpower has been a leader in the competition industry for over 30 years and continues to grow and improve each year. Starpower offers a chance for everyone across the country to compete with its diverse tour dates and locations; also offering 7 National Championships in the summer of 2018. Starpower International is ever expanding and will be touring in 10 Countries, across 3 Continents in 2018 as well!

Dancers can compete in all styles of dance, including jazz, modern, tap, contemporary, lyrical, musical theatre, and many more for all ages!


Starpower offers its participants a chance to win thousands in star dollars, scholarships for dancers to pursue a college education, scholarships to attend our dance workshops and other competitions, trophies, plaques, pins, banners, Mr or Miss Starpower, and much more.
Phone 301-870-9550
Starpowertalent.com