Elite Performance Challenge Dance Competition BACK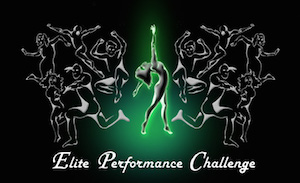 Directors
Tony & Nichole Fortunato
Elite Performance Challenge is committed to running a well organized, fun, and positive competition experience. There are three levels of competition, so every dancer can compete at the level of their training and get the most out of their experience at EPC. Our judges are on microphones giving comments over video while you dance - that way they don't miss a step and you know exactly what the judges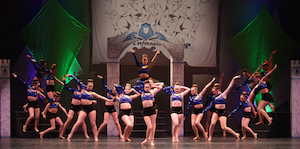 saw. Our judges are well versed in all dance styles, and provide fair and constructive judging & commentary.
At EPC we pride ourselves on running events which are well prepared and organized. Dancers of all ages and abilities are sure to enjoy themselves as they perform in a healthy and inspiring environment that promotes skills and building confidence. Excel in Motion's partnership with EPC allows our competition to offer unique rewards to dancers, including performance opportunities at the convention's Exhibition Show, and the Elite Dancer Program.
Elite Performance Challenge sees dance as an expression of art and we can't wait to meet your artists!
NASHVILLE, TN
February 24-26
HURON, OH
March 3-5
NATICK, MA
March 10-12
VERNON, CT
March 17-19
TEWKSBURY, MA
March 24-26
WOONSOCKET, RI
March 24-26
METHUEN, MA
March 31-April 2
CHELMSFORD, MA
April 7-9
WOODBRIDGE, VA
April 21-23
LANCASTER, PA
April 28-30
Nationals
MYSTIC, CT
June 29-July 3
Contact:
Elite Performance Challenge
Tony & Nichole Fortunato
PO Box 5476
Wayland, MA 01778
(508) 647-1000
info@eliteperformancechallenge.com