NRG danceProject BACK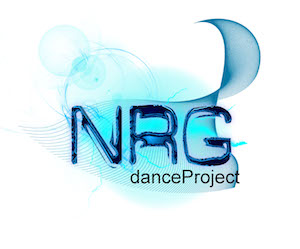 Directors
Rustin Matthew, Nick Gonzalez, & Amanda Pierce
NRG is an integration of KNOWLEDGE, TALENT and STYLE…featuring classes in all styles from great TEACHERS, not just great dancers! Free Pictures & Videos to all Competition entries & actual CA$H Awards.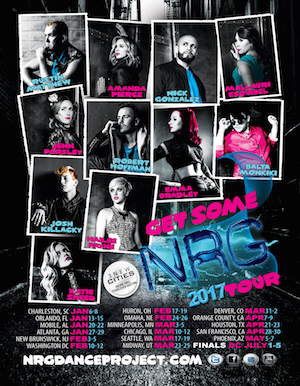 No other Competition comes close to matching NRG when it comes to Awards & Rewards. Scholarships in every age level & our ElectroTAP Scholarship awarded in every city. We film an episode of NRGtv at each event & it's available FREE on iTunes! To top it off, an Observer VIP Lounge for our Parents & Teachers!!! Work with the best in the World & have a great time!
Main Faculty/Judges
Rustin Matthew, Nick Gonzalez, Amanda Pierce, Mallauri Esquibel, Emma Bradley, Hailee Payne, Robert Hoffman, Balta Monkiki, Katie Sneed & Josh Killacky.
2017 NRG Tour Cities
Charleston, SC - January 6-8
Orlando, FL - January 13-15
Mobile, AL - January 20-22
Atlanta, GA - January 27-29
New Brunswick, NJ - February 3-5
Washington, DC - February 10-12
Huron, OH - February 17-19
Omaha, NE - February 24-26
Minneapolis, MN - March 3-5
Chicago, IL - March 10-12
Seattle, WA - March 17-19
Midway, UT - March 23-25
Denver, CO - March 31-April 2
Orange Co, CA - April 7-9
Houston, TX - April 21-23
San Francisco, CA - April 28-30
Phoenix, AZ - May 5-7
NATIONAL FINALS
Washington, DC - July 1-5
INTERNATIONAL: Sydney, Australia - May 27-28
Contact
Melissa Lankston: NRG General Manager
melissa@nrgdanceproject.com
877-909-4674
www.nrgdanceproject.com