Shake The Ground: The Ultimate Dance Competition BACK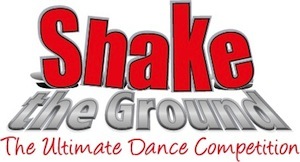 Directors
Lissette Salgado-Lucas & David Lucas
Celebrating its sensational 5th season, Shake the Ground continues to be known as an extraordinary leader in the dance competition arena. If you have not yet attended, you are missing out on one of the most stunning, breathtaking competitions ever!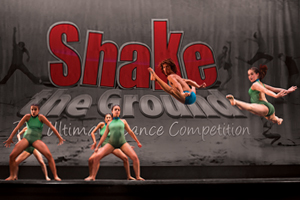 At Shake the Ground competitions, every dancer has an incredible opportunity to take advantage of FREE master classes taught by world-renowned teachers, receive special awards and prizes, and get awarded scholarships to some of the most elite dance programs. During the 2016 year, over $150,000 was awarded in summer intensive scholarships and Capezio Award of Excellence certificates to incredibly talented dancers. As a result, these dancers attended world-class summer dance programs, like at the Joffrey Ballet School, Sarasota Ballet, Florida Dance Festival and Peridance NY.
In seasons past, panels of expert professional judges like Nick Baga, Rory Freeman, Elizabeth Parkinson, Alexis Juliano, Carlos Barros and Eliana Alvarez have come together to critique incredibly talented young dancers throughout the STG Regionals. For the 2017 season, STG is embarking on a new city, Daytona Beach. The 2017 tour will again travel through West Palm Beach, FL; Ft Myers, FL; Orlando, FL; Statesboro, GA; Tampa, FL; Miramar, FL; Jacksonville, FL; and Raleigh, NC.
The 2017 season is topped off with its impeccable Nationals. This season, the Nationals in Orlando will encompass an incredible three days of fun and exciting events, themed movies nights, pool parties, free master classes, and of course, an ultimate competition, followed by a beautiful awards gala. The Nationals Grand Prize awards include an all-inclusive stay at Hard Rock Resorts and Universal Studios, along with cash prizes. The weekend is more than a competition—it is a true family event.
In July, Shake the Ground launched its first-ever Joffrey Ballet School Summer of Hip-Hop! The Joffrey Ballet partnered with Shake the Ground to put together an incredible Hip-Hop summer intensive program in New York City. Dancers were granted an opportunity to be exposed to the world's best faculty and trained in all styles of Hip-Hop by sought after instructors. The program was an absolute success. 2017 marks the 5th season for Shake the Ground, growing faster and stronger than ever! Save the dates and keep an eye out for STG as it continues to make the competition world shake!
STG will be awarding the 2017 Regional Tour Summer Intensive Scholarships to Sarasota Ballet School, Peridance NY, Broadway Dance Center NY, Millennium Dance Complex Chicago, and The Joffrey Ballet School in NY & LA for Ballet, Contemporary/Jazz, Broadway, and Hip-Hop!
Main Faculty/Judges
The energy reaches a new level when our renowned teachers/choreographers take the stage to teach a FREE master class. This season judges and teachers are Katelyn Prominski, Tracie Stanfield, Aaron Tolson, Dexter Carr, "Tynee" Goshow, Curtis "Trix" Pearson Carlos Garland, Nick Baga, Liana Alvarez, Marisa Dolan and Rory Freeman - and more to come…
2017 Regionals
West Palm Beach, FL – January 20-21, 2017
Daytona, FL January 28-29, 2017
Ft. Myers, FL – February 3-5, 2017
Orlando, FL – March 10-12, 2017
Statesboro, GA - March 17-19, 2017
Tampa, FL – April 7-9, 2017
Miramar, FL - April 20-23, 2017
Jacksonville, FL – April 28-30, 2017
Raleigh, NC - May 6-7, 2017
2017 National Finals
Orlando, FL - June 30-July 2, 2017
Contact
Shake the Ground
14991 SW 20 St.
Miramar, Florida 33027
305-582-7877