Shake The Ground: The Ultimate Dance Competition BACK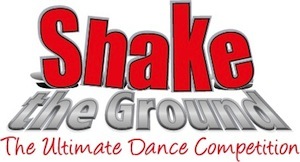 Directors
Lissette Salgado-Lucas & David Lucas
Shake the Ground (STG) continues its reputation an extraordinary leader in the dance competition arena. If you have not yet attended, you are missing out on one of the most exciting competitions ever!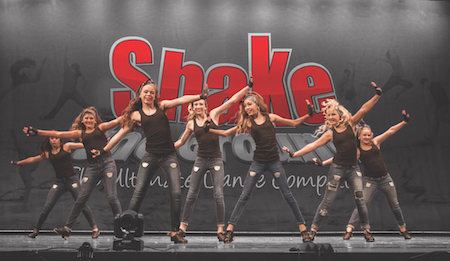 At a Shake the Ground competition, each dancer has an opportunity to take FREE Master Classes taught by world-renowned teachers, receive Special Awards and Prizes, and receive Scholarships to some of the most elite summer dance intensive programs. Over $150,000 is awarded in Scholarships and Capezio Award of Excellence Certificates are given to incredibly talented dancers. As a result, these dancers attended world-class summer programs like the Joffrey Ballet School, JBS/STG Hip-Hop Summer Intensive, Broadway Dance Center, Sarasota Ballet, Modas Dance, Move the Initiative, and Peridance NY – to name a few.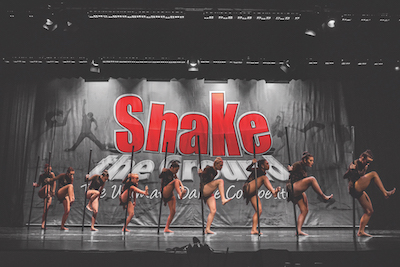 Professional judges like Rory Freeman, Duncan Cooper, Charlmaine Hunter, Casie Goshow, Aaron Tolson, Curtis Trix Pearson, Dexter Carr, She Street, and Brooke Wendle have come together to critique, teach and award incredibly talented young dancers throughout the STG Regionals.


The 2018 season will again culminate with the Nationals. Held in Orlando, Nationals encompass an incredible three days of fun and exciting events, including themed movie nights, pool parties, free master classes, and of course, an ultimate competition, followed by a beautiful awards gala. The weekend is always more than a competition—a true family event.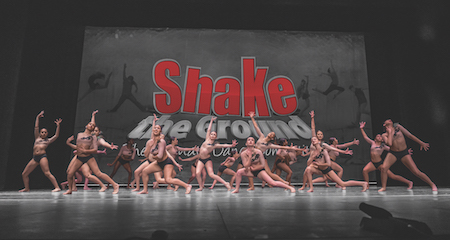 Styles for STG include contemporary, hip-hop, modern, ballet, tap, jazz and funk.


STG will be awarding the 2018 Regional Tour Summer Intensive Scholarships to Peridance NY, Broadway Dance Center NY, Move the Initiative, Art of Movement, Close Up Experience, The Joffrey Ballet NY & LA Ballet, Contemporary/Jazz, Broadway, and Hip-Hop programs!
Main Faculty/Judges
Rory Freeman, Virgil Gadson, "Tynee" Casie Goshow, Liana Alvarez, Jared Jenkins, Charmaine Hunter, Clarissa Turner, Trix, Angelica Stitskin, Ellenore Scott and Olivia Hutcherson.
2018 Regionals
West Palm Beach, FL
Jan 19-20
Daytona, FL
Jan 27-28
Ft. Myers, FL
Feb 2-4
Woodbridge, VA
Feb 23-25 *NEW
Atlanta, GA
March 3-4 *NEW
Orlando, FL
March 9-11
Statesboro, GA.
March 23-25
Tampa, FL
April 6-8
Hollywood, FL
April 20-22
Jacksonville, FL
April 27-29
Raleigh, NC
May 4-6

2018 National Finals
Orlando, FL
June 27-July 1, 2018
Contact
Shake the Ground
14991 SW 20 St.
Miramar, Florida 33027
305-582-7877