Starpower Talent Competition BACK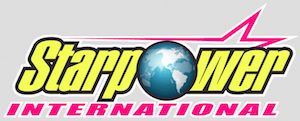 Directors
Gary Pate & Grace Wakefield

Starpower offers a professional, exciting, energetic, and unique competitive setting for our dancers. With thousands in star dollars awarded, scholarships, performance opportunities, amazing faculty, and innovative scoring system, Starpower has been a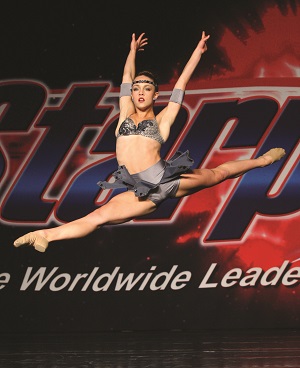 leader in the competition industry for the past 30 years and continues to grow and improve each year. Starpower offers a chance for everyone across the country to compete with its diverse tour dates and locations; also offering 7 National Championships in the summer of 2017. Starpower International is ever expanding and will be touring in 8 Countries, across 3 Continents in 2017 as well!

Dancers can compete in all styles of dance; including jazz, modern, tap, contemporary, lyrical, musical theater, and many more for all ages!

Starpower offers its participants a chance to win thousands in star dollars, scholarships for dancers to pursue a college education, scholarships to attend our dance workshops and other competitions, trophies, plaques, pins, banners, Mr or Miss Starpower, and much more.
2017 Tour Schedule
Week #1
Seattle, WA
February 3-5

Highline Performing Arts Center
Week #2
Austin, TX

February 10-12
Palmer Event Center

Week #3
Omaha, NE

February 17-19
Orpheum Theater

Week #4
Las Vegas, NV

February 24-26

Cashman Center

Portland, OR

February 24-26
Portland Convention Center


Upper Marlboro, MD

February 24-26

Prince George's Equestrian Center

Week #5
Baton Rouge, LA
March 3-5

Riverside Centroplex
Kansas City, MO

March 3-5
Kansas City Convention Center


Gillette, WY
Manahawkin, NJ
Monterrey, Mexico

March 3-5
March 3-5
March 3-5

The Cam-Plex
Stafford Township Arts Center
Centro Convex

Week #6
Atlanta, GA
March 10-12

Georgia World Congress Center
East Brunswick, NJ

March 10-12
Jo Ann Magistro Performing Arts Center

Memphis, TN
March 10-12
Memphis Convention Center
Tulsa, OK

March 10-12

Cox Business Center

Week #7





Andover, MA

March 17-19
J Everett Collins Center for the PA

Charleston, WV

March 17-19
Municipal Auditorium

Gilbert, AZ
March 17-19
Higley Center Performing Arts
Nashville, TN

March 17-19
Middle TN State Univ Tucker Theatre

San Jose, CA

March 17-19
San Jose Center for the PA

Sparta, NJ

March 17-19
Sussex Co Tech School

St. Charles, MO

March 17-19
St Charles Convention Center

Supply, NC

March 17-19
Odell Williams Auditorium

Week #8




Cape Town, South Africa
March 24-26
Cape Town Int'l Conventino Centre
Fresno, CA
March 24-26
Saroyan Theatre
Hartford, CT

March 24-26
Connecticut Convention Center

Louisville, KY
March 24-26
Memorial Auditorium
Middleton, WI
March 24-26
Middleton High School Performing Arts Center

Mobile, AL
Detroit, MI

March 24-26
March 24-26
Mobile Civic Center
Kettering High School
Week #9
Lakeland, FL

March 31-April 2

The Lakeland Center

Little Rock, AR

March 31-April 2
Robinson Center Performance Hall

Ontario, CA

March 31-April 2
Ontario Convention Center

Pittsburgh, PA
Raleigh, NC
Towson, MD
Wichita, KS
Belfast, Ireland
March 31-April 2
March 31-April 2
March 31-April 2
March 31-April 2
March 31-April 2
Cornell High School
Duke Energy Center for the PA
Goucher College
Mary Jane Teall Theater
Belfast Waterfront
Week #10
Edinburgh, Scotland

April 7-9
Edinburgh Int'l Conference Centre

Spartanburg, SC

April 7-9

Spartanburgh Memorial Auditorium

Week #11





Abbotsford, BC

April 21-23
Abbotsford Arts Centre

Albuquerque, NM

April 21-23
Kiva Auditorium

East Brunswick, NJ

April 21-23
Jo Ann Magistro PA Center

Indianapolis, IN

April 21-23
Warren Performing Arts Center

Long Island, NY

April 21-23
East Islip High School

Meadowlands, NJ

April 21-23
Meadowlands Expo Center

Baltimore, MD

April 21-23
Baltimore Convention Center

Week #12





Brooklyn Park, MD
April 28-30
Chesapeake Arts Center
Aurora/Chicago, IL

April 28-30
Oswego East High School

Ft. Lauderdale, FL
April 28-30
Broward Commumity College
Jacksonville, FL

April 28-30
Univ of N. FL Fine Arts

Niagra Falls, NY

April 28-30
The Conference & Event Center Niagara Falls
Oaks/Valley Forge, PA

April 28-30
Greater Philadelphia Expo Center

Ottawa, ON

April 28-30
EY Centre

Week #13

London, England
May 5-7
Logan Hall, Univ of London
Minneapolis, MN

May 5-7
Minneapolis Convention Center

Long Beach, CA
May 5-7
Long Beach Convention Center
Montreal, QC

May 5-7
Centre Pierre-Peladeau

Concord, NC
United States, VA
Springfield, MA
May 5-7
May 5-7
May 5-7

Cabarrus Arena and Event Center
Forest Park High School
Mass Mutual Center
Week #14
Colombus, OH

May 12-14
Greater Columbus Convention Center
Manchester, England

May 12-14
Manchester Central Convention Centre

Providence, RI

May 12-14
Rhode Island Convention Center

San Mateo, CA

May 12-14
San Matero Performing Arts Center

Syracuse, NY

May 12-14
Oncenter Convention Center
Week #15




Denver, CO
May 19-21
Colorado Heights University
North Caldwell, NJ

May 19-21

Kalahari Resort
San Jose, Costa Rica
Toronto, ON
Week #16
Calgary, BC
Sandusky, OH
Lancaster, PA

May 19-21
May 19-21

May 26-28
May 26-28
May 26-28

Teatro Auditorio Nacional
John Bassett Theatre Toronto

The Edge School
Kalahari Resorts
Lancaster Co Convention Center

Nationals
Branson, MO

June 29-July 30

Branson Convention Center
Orlando, FL
July 4-8

Walt Disney World Dolphin Resort
Las Vegas, NV
July 6-10
Bally's Resort & Casino Las Vegas
Uncasville, CT

July 10-14

Mohegan Sun Resort & Casino

Myrtle Beach, SC
July 17-21
Myrtle Beach Convention Center
Ocean City, MD
July 19-23

Roland E. Powell Convention Center

Atlantic City, NJ

July 24-28
Harrah's Resort Atlantic City

Down Under Dates


Sydney, Australia
Perth, Australia
Auckland, New Zealand
Melbourne, Australia
Hobart, Australia
Gold Coast
Adelaide
Canberra


September 1-3
September 8-10
September 15-17
September 22-24
September 30-October 1
TBA
TBA
TBA


Bankstown Sports Complex


Joy Shepherd Performing Arts Centre at St. Hilda's


TBA
Bruce Mason Centre


Guilford Theatre


TBA
TBA
TBA
Contact
Phone 301-870-9550
Starpowertalent.com