The Hollywood Summer Tour BACK
The Hollywood Summer Tour is an invitation-only summer dance intensive for advanced dancers (KIDZ, TEENZ & ADULTZ) wishing to learn about the commercial dance industry in Hollywood.
We offer training and mentorship with Hollywood's hottest choreographers at all the major dance studios, private sessions with the top dance agencies, dancing in a music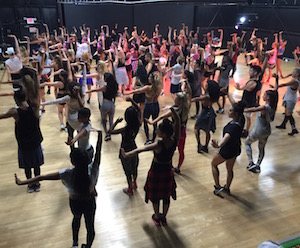 video with a recording artist filmed on a professional set (i.e. Universal Studios), dancing at National Dance Day with SYTYCD All-Stars, attending TV show tapings (i.e. SYTYCD), professional photo shoots, demo reel video shoots, educational seminars, a day at Disneyland, & other tourist attractions.
It is the ideal program that will provide each dancer with all the tools needed to get started and be successful in this cutthroat dance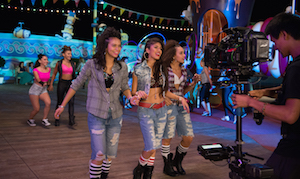 industry. We also offer private tours for groups of 10 or more (any time of year).
Main Faculty/Judges
Menina Fortunato, Sheldon Robins, Courtney Galiano, Michelle "Jersey" Maniscalco, Anthony "Kanec" Carr, Matt Steffanina, Ian Eastwood, Carmit Bachar, Brian Friedman, Stacey Tookey, Kenya Clay, Fikshun, Ed Moore, Aurore Joly, Cati Jean, Vincent Paterson, Sophina DeJesus, Flomaster, G Madison IV, Tara-Jean Popowich, and Joshua Horner - to name a few.
Dates and Venues
Check website for 2018 dates – TBA.
Host Hotel:
Hilton Glendale
100 W Glenoaks Blvd
Glendale, CA 91202
Contact
531A North Hollywood Way, Suite 130
Burbank, CA 91505, USA
323-488-5510
info@thehollywoodsummertour.com
www.thehollywoodsummertour.com