Throw Down Dance Challenge BACK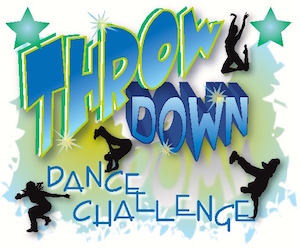 Director
Adrienne Kellett
CELEBRATING OUR 6TH SEASON! We would first like to thank all the dance studios that have made this possible!

Throw Down Dance Challenge is a fun, friendly competition for all ages and levels. Our main goal is to treat our studio directors, our performers and their parents with the upmost respect they deserve. We are here to provide you with a competition that is on time, fair and most importantly fun, fun, fun! We know how exhausting the competition season can be. We understand the long hours of rehearsals and the commitment that is put in by all. We plan on making your experience with us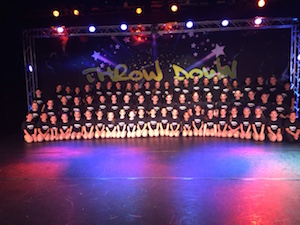 exhilarating and all worthwhile.
Our awards are Exciting…High score solo awards without paying extra. Technique awards, Choreography awards, Broadway Bound Scholarship award, Our Famous Throw Down Dance Off!! Diamond Award and NEW THIS SEASON, Dancers are Selected into our TDDCo. to perform at our GRAND CHAMPIONSHIPS and work with top choreographers in the business! Also New is our High Score Studio Award! CELEBRATE WITH US IN 2017!
Main Faculty/Judges
Jason Warley, Justin Wingenroth, Danielle Mondi, Kari Williams, Karin Rendelmen, Maureen Dicker, Dan Castiglione, Juan Borona, Macy Reeves, Kathryn Lubrecki, Tony Howell, Noel Marie Rossi, and Elliott Bradley.
2017 Tour Dates
February 11-12, 2017: Somerset, NJ - Ukrainian Cultural Center
March 18-19, 2017: Atlantic City, NJ - Claridge Hotel
April 1-2, 2017: Jackson, NJ - Jackson Liberty High School
April 30, 2017: Langhorne, PA - Bucks County Sheraton
May 6-7, 2017: East Haven, CT - East Haven High School
2017 Grand Championships!!!
July 10-13, 2017: Atlantic City, NJ - Claridge Hotel
Reservations Now Being Accepted!
Contact
Throw Down Dance Challenge
P.O. Box 141
Jackson, NJ 08527
732-861-6482