Throw Down Dance Challenge BACK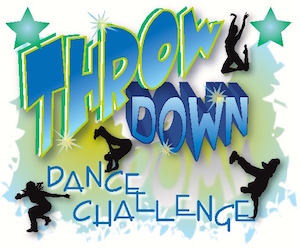 Director
Adrienne Kellett
Our high energy Throw Down Dance Off sets Throw Down Dance Challenge (TDDC) apart!
TDDC includes dance styles like Ballet, Tap, Jazz, Lyrical, Contemporary, Pointe, Hip-Hop, Musical Theatre, Open, Acro and Acro Dance – plus a Photogenic category.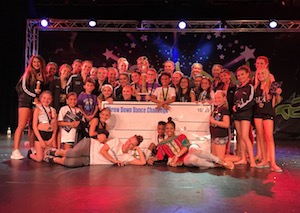 We offer Solo Titles without paying extra, and Duo/Trios each receive a trophy for adjudication.


TDDC is also known for its Scholarships, High Scores in all Categories, Most Broadway Bound, Best Costume, Junior/Senior Diamond Award, Choreography Awards, Super Studio Award, Junior/Senior Top Technique, Special Judges Awards, Studio Sportsmanship Award and various Monetary Awards.
Main Faculty/Judges
Jason Warley, Elliot Bradley, Danielle Mondi, Jon Merced, Maureen Dicker, Christopher Bloom, David Paul Kidder, Karin Rendelman, Joseph Tudor, Justin Wingenroth, Kari Williams, Karina Teran, Rachel Anne Evans, Marlowe Davis, Dan Castilione, Jason Marquette, Pamela Yasutake and Noel Marie Rossi.
2018 Tour Dates
February 10-11
Ukrainian Cultural Center, Somerset, NJ
February 24-25
East Brunswick PAC/Hammarskjold Middle School, East Brunswick, NJ
April 14-15
Jackson Liberty High School, Jackson, NJ
May 6
Sheraton Bucks County, Langhorne, PA
May 19-20
Claridge Hotel, Atlantic City NJ
2018 Grand Championships!!
Bally's Casino, Atlantic City, NJ
Other Locations to be Confirmed…
Toms River, NJ
East Brunswick, NJ
Long Island, NY
West Haven, CT
Maryland
Contact
Throw Down Dance Challenge
P.O. Box 141
Jackson, NJ 08527
732-861-6482
www.throwdowndancechallenge.com