Dance Companies
Don't see your listing? Add it now…
Dance Classes Toronto

Artistic Director:
Deborah Lundmark
Styles: Ballet, Jazz, Hip-hop, Modern, Ballroom, Musical Theatre, Swing, Contemporary, Tango
Country:
Canada
Contact:
p) 647.498.5685
w) http://www.danceclassestoronto.com/
Joffrey Ballet Concert Group

Artistic Director:
Davis Robertson
Styles: Ballet
Country:
United States
State: New York
Located in the heart of New York City, the Joffrey Ballet Concert Group serves as a platform for some of the nation's best young dancers to launch their professional careers. Under Artistic Director Davis Robertson, the company performs a diverse repertoire including classic works by Gerald Arpino as well as new works from emerging contemporary choreographers such as Karole Armitage, Julie Bour, Africa Guzman, and Larry Kiegwin. The group has recently completed multiple tours in the United States to rave reviews and opened the 2013 Florence Dance Festival in Italy, confirming Joffrey Ballet School's world-renowned reputation as a premier institution of American dance.
Contact:
p) 888.438.3808
e) joffreyconcertgroup@gmail.com
w) joffreyballetschool.com/joffrey-ballet-concert-group
KaliAndrews Dance Studio (Ottawa, Ontario)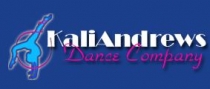 Artistic Director:
Kali Wegg
Styles: Ballet, Jazz, Hip-hop, Modern, Acrobatics, Musical Theatre, Contemporary
Country:
Canada
Contact:
p) 613-601-5254
e) info@kaliandrews.com
w) kaliandrews.com
MOMZ-N-DA HOOD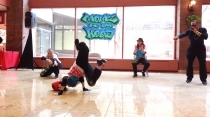 Artistic Director:
Lancelot E. Theobald, Jr.
Styles: Hip-hop, Break
Country:
USA
State: New York
Mother's in their 50's reinvent themselves to learn to Breakdance! Anything is Possible At Any Age!!
Contact:
p) 516.633.9007
e) momzndahood@aol.com
w) www.momzndahood.com
'Dance to Learn!'® Dance Teacher Certificate Program
Artistic Director:
Jessica Clayton
Styles: Ballet, Jazz, Hip-hop, Musical Theatre
State: Colorado
Contact:
e) info@dance-to-learn.com
A David Dance Company
Country: USA
State: GA

A Ludwig Dance Theatre
Country: USA
State: AZ

A-WOL Dance Collective
Country: USA
State: OR

Ad Deum Dance Company
Country:
USA
State:
TX
State: Texas
Adam Miller Dance Project
Country: USA
State: CT

Adams Company Dance
Country: USA
State: NY

Akimbo Dance
Country: Canada
State: BC

Alabama Ballet
Country: USA
State: AL

Alabama Dance Theatre
Country: USA
State: AL

Alameda Civic Ballet
Country: USA
State: CA

Alban Elved Dance Company
Country: USA
State: NC

Albano Ballet Company
Country: USA
State: CT

Albany Berkshire Ballet
Country: USA
State: NY

Alberta Ballet
Country: Canada
State: Alberta

Aletheia Contemporary Dance Theatre
Artistic Director:
Olivia Hamilton
Styles: Ballet, Modern, Contemporary
State: California
Contact:
e) olivia@ttpdance.org
Alexandra Ballet Company
Country: USA
State: MO

Alexandra Beller-Dances
Country: USA
State: NY

Alight Dance Theatre
Country: USA
State: MD

Allegro Ballet of Houston
Country: USA
State: TX

Allen Civic Ballet Company
Country: USA
State: TX

Alonzo King's Lines Ballet
Country: USA
State: CA

Alpha Omega Theatrical Dance Company
Country: USA
State: NY

AMEBA Acrobatic and Aerial Dance
Country: USA
State: IL

American Ballet Theatre William J. Gillespie School at Segerstrom Center for the Arts
American Contemporary Ballet
Country: USA
State: NY

American Repertory Ballet
Country: USA
State: NJ

American Repertory Dance Company
Country: USA
State: CA

Amherst Ballet Theatre Company
Country: USA
State: MA

Amy Marshall Dance Company
Country: USA
State: NY

Anaheim Ballet
Country: USA
State: CA

Andrew Jannetti & Dancers
Country: USA
State: NY

Anima Dance
Country: USA
State: IL

Anita Cheng Dance
Country: USA
State: NY

Ann Arbor Civic Ballet
Country: USA
State: MI

Ann Dunn and Dancers
Country: USA
State: NC

Anna Myer and Dancers
Country: USA
State: MA

Anne-Marie Mulgrew and Dancers Company
Country: USA
State: PA

Antelope Valley Ballet
Country: USA
State: CA

ARC Dance Company
Artistic Director:
Marie Chong
Styles: Ballet, Modern, Contemporary
State: Washington
Contact:
p) 206-352-0798
Arch Dance Company
Country: USA
State: NY

Aria Dance Company
Country: USA
State: WA

Ariel Dance Productions
Country: USA
State: MI

ARKA Ballet
Country: USA
State: DC

Arkansas Festival Ballet
Country: USA
State: AR

Don't see your listing? Add it now…