Dance Companies
Don't see your listing? Add it now…
Arthur Murray Danbury
Artistic Director:
Nicole Almedia
Styles: Hip-hop, Modern, Ballroom, Salsa, Swing, Historical, Contemporary, Tango
Country:
United States
State: Connecticut
"In 1979 my parents opened up the Arthur Murray dance center on Main Street in Danbury and it has been there for 36 years! For the last 7 years I have been the second generation owner of this particular dance center. Growing up I never really thought I would have anything to do with this business as an adult. I originally studied and received a degree in communications with a plan to pursue a career in public relations or radio broadcasting. As a way to stay active while looking for my career job, I started a training class at the Danbury location…and never looked back! I truly believe and value the way dancing can change a persons' life and that is why I decided to make this my career. I very quickly because a top teacher in the Arthur Murray organization, finishing in 2006 as the number three teacher in the world. I then started managing and became a franchisee in 2008. Currently I am also a district leader and have been picked as an examiner for a new communications certificate that Arthur Murray is developing. I truly believe in the impact that dancing can have on someone's life!"
Contact:
p) (203) 792-0176
e) seana+arthurmurray@mackmediagroup.com
w) arthurmurrayofdanbury.com
Dance Classes Toronto

Artistic Director:
Deborah Lundmark
Styles: Ballet, Jazz, Hip-hop, Modern, Ballroom, Musical Theatre, Swing, Contemporary, Tango
Country:
Canada
Contact:
p) 647.498.5685
w) http://www.danceclassestoronto.com/
Joffrey Ensemble

KaliAndrews Dance Studio (Ottawa, Ontario)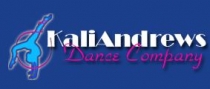 Artistic Director:
Kali Wegg
Styles: Ballet, Jazz, Hip-hop, Modern, Acrobatics, Musical Theatre, Contemporary
Country:
Canada
Contact:
p) 613-601-5254
e) info@kaliandrews.com
w) kaliandrews.com
MOMZ-N-DA HOOD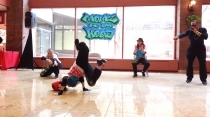 Artistic Director:
Lancelot E. Theobald, Jr.
Styles: Hip-hop, Break
Country:
USA
State: New York
Mother's in their 50's reinvent themselves to learn to Breakdance! Anything is Possible At Any Age!!
Contact:
p) 516.633.9007
e) momzndahood@aol.com
w) www.momzndahood.com
'Dance to Learn!'® Dance Teacher Certificate Program
Artistic Director:
Jessica Clayton
Styles: Ballet, Jazz, Hip-hop, Musical Theatre
State: Colorado
Contact:
e) info@dance-to-learn.com
A David Dance Company
Country: USA
State: GA

A Ludwig Dance Theatre
Country: USA
State: AZ

A-WOL Dance Collective
Country: USA
State: OR

Ad Deum Dance Company
Country:
USA
State:
TX
State: Texas
Adam Miller Dance Project
Country: USA
State: CT

Adams Company Dance
Country: USA
State: NY

Akimbo Dance
Country: Canada
State: BC

Alabama Ballet
Country: USA
State: AL

Alabama Dance Theatre
Country: USA
State: AL

Alameda Civic Ballet
Country: USA
State: CA

Alban Elved Dance Company
Country: USA
State: NC

Albano Ballet Company
Country: USA
State: CT

Albany Berkshire Ballet
Country: USA
State: NY

Alberta Ballet
Country: Canada
State: Alberta

Alessandra Belloni and Company
Artistic Director:
Alessandra Belloni
Styles: Musical Theatre
State: New York
Contact:
p) 212.254.1109
Aletheia Contemporary Dance Theatre
Artistic Director:
Olivia Hamilton
Styles: Ballet, Modern, Contemporary
State: California
Contact:
e) olivia@ttpdance.org
Alexandra Ballet Company
Country: USA
State: MO

Alexandra Beller-Dances
Country: USA
State: NY

Alight Dance Theatre
Country: USA
State: MD

Allegro Ballet of Houston
Country: USA
State: TX

Allen Civic Ballet Company
Country: USA
State: TX

Alonzo King's Lines Ballet
Country: USA
State: CA

Alpha Omega Theatrical Dance Company
Country: USA
State: NY

AMEBA Acrobatic and Aerial Dance
Country: USA
State: IL

American Ballet Theatre William J. Gillespie School at Segerstrom Center for the Arts
American Contemporary Ballet
Country: USA
State: NY

American Repertory Ballet
Country: USA
State: NJ

American Repertory Dance Company
Country: USA
State: CA

Amherst Ballet Theatre Company
Country: USA
State: MA

Amy Marshall Dance Company
Country: USA
State: NY

Anaheim Ballet
Country: USA
State: CA

Andrew Jannetti & Dancers
Country: USA
State: NY

Anima Dance
Country: USA
State: IL

Anita Cheng Dance
Country: USA
State: NY

Ann Arbor Civic Ballet
Country: USA
State: MI

Ann Dunn and Dancers
Country: USA
State: NC

Anna Myer and Dancers
Country: USA
State: MA

Anne-Marie Mulgrew and Dancers Company
Country: USA
State: PA

Antelope Valley Ballet
Country: USA
State: CA

ARC Dance Company
Artistic Director:
Marie Chong
Styles: Ballet, Modern, Contemporary
State: Washington
Contact:
p) 206-352-0798
Arch Dance Company
Country: USA
State: NY

Aria Dance Company
Country: USA
State: WA

Ariel Dance Productions
Country: USA
State: MI

Don't see your listing? Add it now…