DANCE STUDIOS & CLASSES - Minnesota
Don't see your listing? Add it now…
ALLEGRO SCHOOL OF DANCE AND MUSIC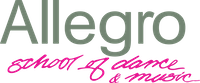 Style: Ballet, Tap, Lyrical, Contemporary, Modern, Jazz, Hip Hop, Music Lessons and MORE!
Description:
Allegro School of Dance and Music is transforming lives through music and movement and celebrating 25 years of quality education in the arts.
Location: 2342 Superior Drive NW Rochester, MN 55901
State: Minnesota
Contact:
p) 507-288-0125
w) www.allegrodancemusic.com
e) info@allegrodancemusic.com
INSPIRATION PERFORMING ARTS CENTER

Style: Tap, Jazz, Ballet, Lyrical, Hip-Hop, Competitive Performance Troupes, and Non-Competitive Programs
Description:
We Offer Dance, Music, Acting, Art & Yoga for ALL Ages & ALL Abilities in an Inspiring Environment that truly is More Than Just Great Dancing!
Location: 758 Stillwater Road, Mahtomedi, MN 55115
State: Minnesota
Contact:
p) 651-214-8713
w) www.inspiration-dance.com
e) info.inspiration.dance@gmail.com
Moon Struck School of Dance Academy & Performing Arts, Inc
Styles: Ballet, Jazz, Tap, Hip-hop, Break, Modern, Musical Theatre, Stretch & Strengthen, Contemporary
Location: Buffalo
State: Minnesota
Contact:
e) moonstruckdance@gmail.com
Don't see your listing? Add it now…