DANCE SUPPLIERS - Travel
Don't see your listing? Add it now…
Dream Duffel, LLC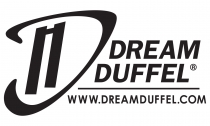 Supplier Types: Accessories & Gifts, Travel
Brand: Dream Duffel®, Dream Teamwear, Yofi Cosmetics, Swarovski Rhinestones, Mad Alley Dance Wear
Products: Dream Duffel Bags & Accessories, including Garment Bags & Hangers, Gym Bags, Tutu Bags, Accessory Cases, Cosmetic Cases, Folding Stools, Hanging Mirrors, and much more to solve all your organizational needs!
Comments: Dream Duffel, LLC is a business dedicated to making competitors' lives less stressful by providing a storage solution for costume/clothing changes, shoes, snacks, and other items needed for competitions. Our Dream Duffel® has everything you need! It features a built-in telescoping garment rack, fully lined accessory pockets, an insulated snack pocket, an integrated stool pocket, and removable personalized patches! Plus, it's all on wheels with a convenient pull-out handle for easy transport! Additional accessory products and custom duffel designs have been introduced each year since inception. All products are available through our website and select retailers. Order today and get ready to relax, support your competitor and enjoy the show!
State: Minnesota
Location: Plymouth, MN
Contact:
w) www.dreamduffel.com
e) info@dreamduffel.com
Glam'r Gear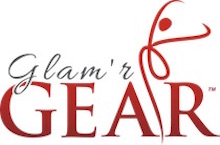 Supplier Types: Accessories & Gifts, Travel
Brand: Glam'r Gear ™, uHide®
Products: Glam'r Gear™ Bags, Hangers, Garment Bags, Hanging Mirrors, Cosmetic/Accessory Pouches, Folding Stools, Aromatherapy Fashion Accessories
Comments: While we were experiencing our first dance competition season with our little one, we realized that we needed a bag that: 1) Maneuvers on 4 spinning wheels, 2) Allows for a privacy curtain (with uHide® system), 3) Has more shimmer/sparkle, 4) Has a brighter lining, 5) Can be set up fast and easily, 6) Adjusts for different heights, 7) Has a sturdy rack, 8) and the cover of the bag can be zipped up while the hanging rack is in use. We were not able to find one that fully met our needs, so we decided to design a new, patent-pending model, called Glam'r Gear™! It not only has a hanging rack that functioned as a wardrobe, and all the functions above, but also has MORE! We now sell our product online, and we may also be in some local dance retail stores soon. We ship to USA/Canada, and also internationally (only standard-size bag).
State: Missouri
Location: Lee's Summit, Missouri
Contact:
w) www.glamrgear.com
e) info@glamrgear.com
Don't see your listing? Add it now…