DANCE SUPPLIERS - Travel
Don't see your listing? Add it now…
Dream Duffel, LLC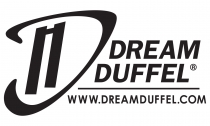 Supplier Types: Accessories & Gifts, Travel
Brand: Dream Duffel®, Dream Teamwear, Yofi Cosmetics, Swarovski Rhinestones, Mad Alley Dance Wear
Products: Dream Duffel Bags & Accessories, including Garment Bags & Hangers, Gym Bags, Tutu Bags, Accessory Cases, Cosmetic Cases, Folding Stools, Hanging Mirrors, and much more to solve all your organizational needs!
Comments: Dream Duffel, LLC is a business dedicated to making competitors' lives less stressful by providing a storage solution for costume/clothing changes, shoes, snacks, and other items needed for competitions. Our Dream Duffel® has everything you need! It features a built-in telescoping garment rack, fully lined accessory pockets, an insulated snack pocket, an integrated stool pocket, and removable personalized patches! Plus, it's all on wheels with a convenient pull-out handle for easy transport! Additional accessory products and custom duffel designs have been introduced each year since inception. All products are available through our website and select retailers. Order today and get ready to relax, support your competitor and enjoy the show!
State: Minnesota
Location: Plymouth, MN
Contact:
w) www.dreamduffel.com
e) info@dreamduffel.com
MoveU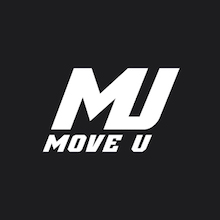 Supplier Types: Dancewear, Accessories & Gifts, Footwear, Travel
Products: Team Apparel, Custom Jerseys, Bags, Pom Poms, Shoes.
Comments: MoveU offers customizable team wear with upparalleled design templates. Your team needs a reliable company with the ability to assist you in style. Look no further, we're here to fuel your athletic drive.
State: Minnesota.
Location: 13143 Cypress Rd, Baxter, MN 56425.
Contact:
p) 877-450-4483
w) www.moveu.us
e) support@moveu.us
Peak Performance Tours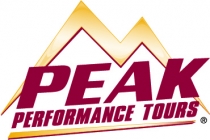 Supplier Types: Travel
Brand: Peak Performance Tours; Disney Performing Arts; Universal Stars Program
Products: Dance Studio Tours & Travel, Dance Competitions, Theater Tours, Family Packages
Comments: Performance Destinations: Boston; Branson; Chicago; Disney World; Disneyland; Los Angeles; New York City; Pigeon Forge; Myrtle Beach; Nashville, TN; San Francisco; Universal Studios; Virginia Beach; Washington, D.C.; and International Destinations
State: Pennsylvania
Location: USA
Contact:
p) 800-220-0165
w) peakperformancetours.com
e) br@ppsmeetings.com
Rack Monsters Dance Bag with Rack
Supplier Types: Accessories & Gifts, Travel
State: Virginia
Location: Stafford
Contact:
e) rackmonsters@gmail.com
Don't see your listing? Add it now…