ART STONE/THE COMPETITOR BACK
Art Stone/The Competitor® was founded in 1960 by Art Stone, a dance teacher and professional dancer. Because of his background, he was able to produce costumes geared to the needs and desires of dance teachers nationwide.
The Art Stone, Inc. team is continually focused on providing the dance teacher with what they need to keep their students, their parents and their staff happy through our offering as well as your experience.
When dealing with Art Stone, Inc., you can always expect us to have wonderful designs, ranging from the classical to the theatrical and unique. You should expect to receive service from us that exceeds that which you receive from other companies. And you should feel confident that you will receive your costumes, made with care and with a careful eye to their quality, on time and without concern. We aspire to meet those standards.
Art Stone/The Competitor is dedicated to providing exceptional service, high quality costumes and wonderful designs delivered on time and without worry.
Art Stone/The Competitor®: Like No Other Costume Company In The World

Costume Examples: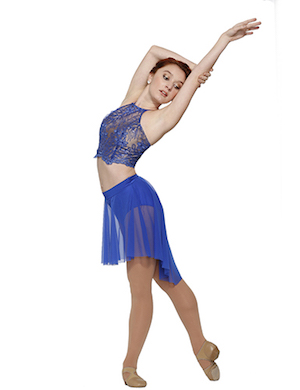 YOURS
27W181
TOP: Royal blue lace and nude mesh
TRIM: Royal binding
SKIRT WITH ATTACHED TRUNKS: Royal blue lycra and royal mesh
ROYAL LACE HEADPIECE INCLUDED
SIZES: Child: M-L-XL, Adult: S-M-L-XL
FOR "DIAMOND" EARRINGS SEE ACCESSORIES
Imported
www.artstonecostumes.com
CURVATURE
27481
HOODED UNITARD: Fuchsia and black printed foil and black foil
TRIM: Black foil shoulder pads and fuchsia decorative strapping
ELBOW PADS AND KNEE PADS INCLUDED
SIZES: Child: S-M-L-XL, Adult: S-M-L-XL-XXL-XXXL
FOR BLACK GLOVES ORDER # 8572-051
Made in the USA
www.artstonecostumes.com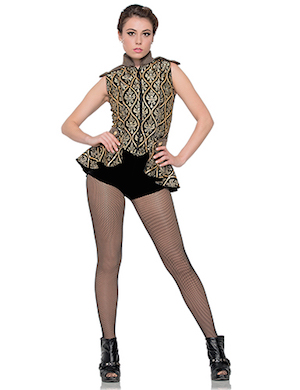 NEW ROMANTICS
27492
ROMPER: Black velvet
JACKET: (Removable) Black and gold sequined embroidery on mesh over black velvet, taupe glitter mesh and black tricot
TRIM: Gold buttons, zipper closure and bronze piping
HEADWRAP INCLUDED
SIZES: Child: M-L-XL, Adult: S-M-L-XL-XXL-XXXL
FOR "DIAMOND" EARRINGS SEE ACCESSORIES
Made in the USA
www.artstonecostumes.com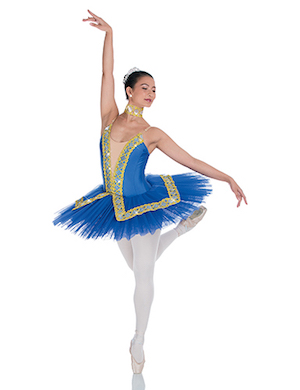 BLUEBIRD PAS DE DEUX
27D004
LEOTARD WITH ATTACHED TUTU: Royal blue lycra, nude mesh and royal blue stiff tricot
TRIM: Gold and silver sequin trim
CHOKER AND HEADPIECE INCLUDED
SIZES: Child: M-L-XL, Adult: S-M-L-XL
FOR "DIAMOND" EARRINGS SEE ACCESSORIES
Imported
www.artstonecostumes.com
Contact
Phone 800-522-8897
Fax 631-582-9541
customerservice@artstonecostumes.com
FACEBOOK
INSTAGRAM
www.artstonecostumes.com