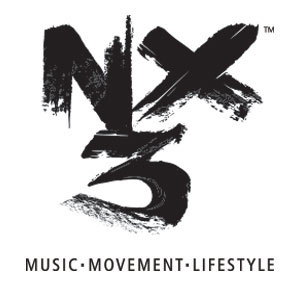 NX3 is a fresh, new hip hop collection exclusively distributed by Curtain Call ®.
NX3 was created to launch the new generation of fashion.
The new generation of fashion is about freedom of expression.
The confidence to be yourself. Inspired by dancers who understand the true definition of Hip Hop is to not be defined. We are the new generation!
Costume Examples: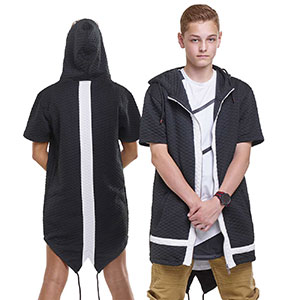 Style #T7-N122
Legacy Jacket
Black quilted poly/cotton short sleeved full zip hoodie with fish tail hem, contrast tape on body, and zipper pockets. Create a statement with this bold black and white quilted short sleeve jacket. Features a full zip front, hood, fish tail hem and zipper pockets.
www.nx3fashion.com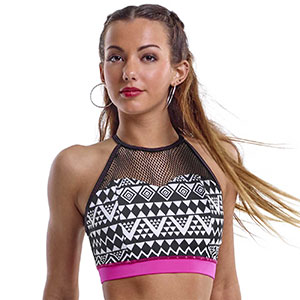 Syle #T7-J5041
Remix'd Halter
Front lined printed nylon/spandex and mesh halter crop top with poly/spandex binding trim. Be bold, be confident, be you! This front lined printed crop halter with full mesh back looks great alone or layered with your favorite vest or jacket. Available in four different patterns/colors!
www.nx3fashion.com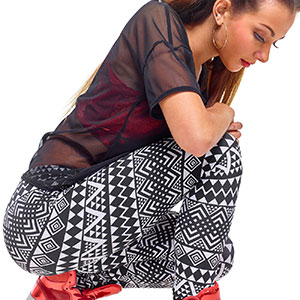 Style #T7-J5207
FreeStyle Leggings
Printed nylon/spandex leggings. Fresh and fun FreeStyle leggings featuring a trendy Aztec style print design.
www.nx3fashion.com
Contact
NX3™ - A Division of Perform Group, LLC
333 East Seventh Avenue, York, PA 17404
Phone: 1-888-480-1582
nx3fashion@performgroupllc.com
www.nx3fashion.com